How to install DuraVent direct vent gas pipe
Following is a typical installation for a duravent direct vent chimney system installation. Check your owners manual for approved chimney companies, and other restrictions such as distance for a horizontal run.
Some installations will require the use of a stove adapter. the stove in the following illistration didn't require one. The owner's manual will tell you if you need to use one or if you can start off with the pipe as we did in this installation. Either way you will put a bead of high temperature silicone around the inside of the first section that connect to the stove. In this installation we used a 48" 46DVA48B to start the chimney.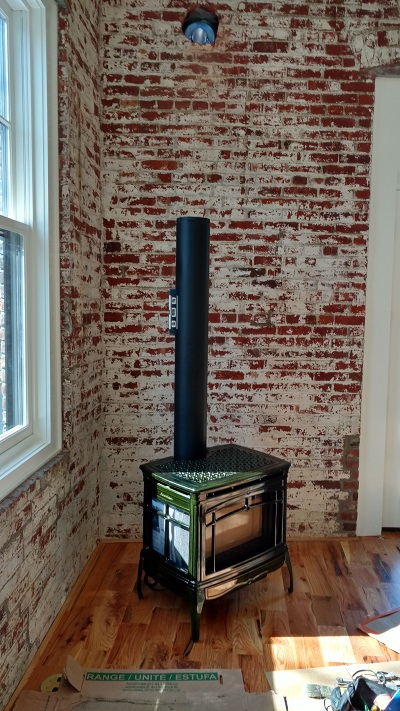 Then added a 36" length 46DVA36B.
The wall thimble was put on the exterior and the cap was added to the wall thimble. A bead of high temperature silicone was added around the exterior edge of the wall thimble.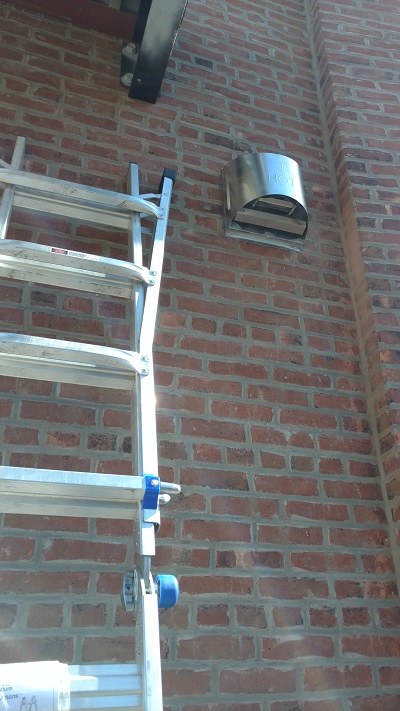 An 18" length 46DVA18B was added to the horizontal cap and the other half of the wall thimble was added. thena decorative cover was placced over the wall thimble 46DVA-DC.
An 8" adjustible length46VDA08AB was added to the vertical run and a 90 degree 46DVAe90B was added to complete the install. The 8" adjustible was screwed in place with self tapers. We used the screw provided with the pipe #8 1/2" length.
the pipe was then checked with a level.