How to install a roof brace kit
If your chimney come out above your roof more than five feet you are required to use a roof brace kit. A kit is required every additional five feet.
To install a roof brace kit you will need the following tools:
Level, silicone, drill 1/4"drill bit, and 1" wood screws which are not provided in the hardware package.
To begin wrap the support band around the chimney at about 5' up the chimney.
You received 4 poles two will slide into the other two. For this step go ahead and slide the poles together. place the poles about 60 degrees apart from each other or make a large triagle shape see photo 1 below.
Make sure the chimney is level and set the poles where you want them, then place the roof brackets on the roof under the braces. Put some silicone under the brackets and then screw 4 1" wood screws about half way in each bracket. Put some silicone around the screws and screw them all the way down.
attach the poles to the brackets and tighten everything down.
The last step is to drill a 1/4" hole through the pole and put a nut and bolt through the hole and tighten down.
The last step is to either put more silicone around the storm collar or at least check to make sure you didn't breat the silicone seal during the installation of the roof brace kit.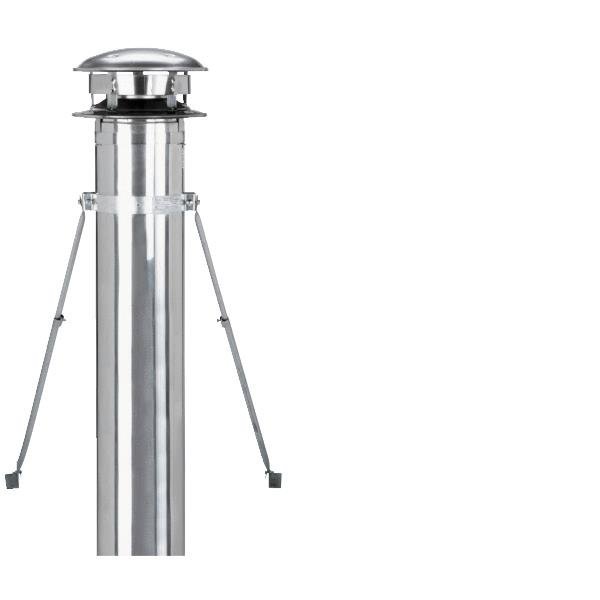 Photo 1